Drinks&Co
CLIENT Pernod Ricard
Project Type Ecommerce Platform
Drinks&Co : The art of Drinking
Drinks&Co concept is defined by their tailored approach and desire to meet everyone's needs. They have a rich assortment of crafted products from around the world, from emerging favorites to trusted classics. Drinks&Co is there to help you create your perfect home bar and let you discover the art of "drinking".
"The art of drinking is our playground and we are here to share it."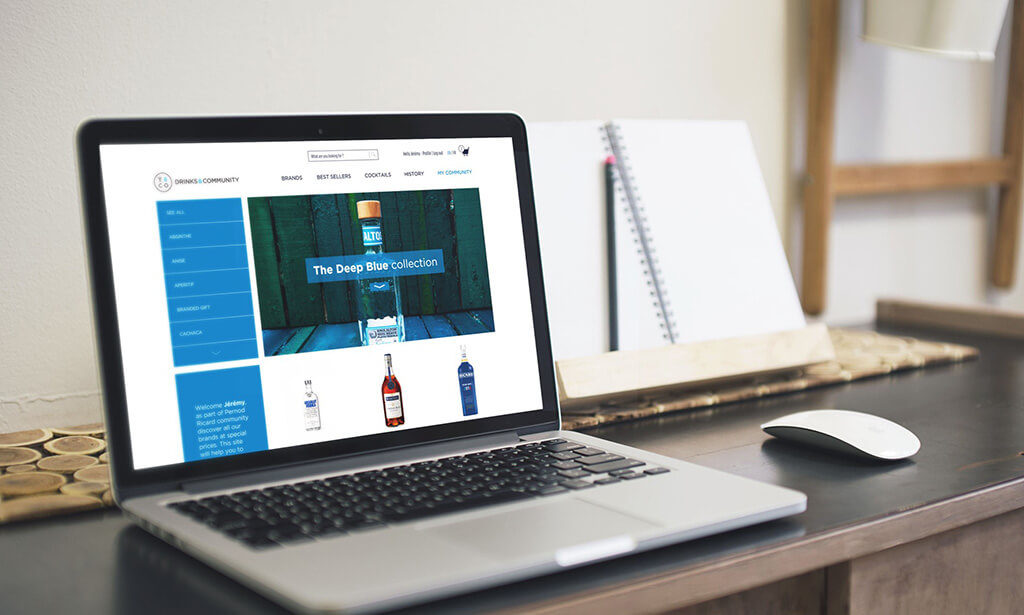 The project
The online shopping site Drinks&Community created for Pernod Ricard Asia allows members of the Pernod Ricard community to access a curated selction and other services to create their perfect home bar.
Authorized members can invite family and friends to join the community and get special discounts and related services.
Drinks & Co is the result of a collaboration between Expertime /Open and Pernod Ricard Hong Kong teams and represents the first step of an ambitious e-commerce strategy for Hong Kong and Asia. The website has been a tremendous success since its launch.
This new online store is now part of the already impressive e-commerce platforms list launched by Pernod Ricard across the world.