Lilou
CLIENT Yourself?
Project Type HR Assitant, IT, Global Services Chatbot
The Lilou project
"How many annual leaves do I have left? What is the building access code? How do I get a new monitor if mine is broken? How do I process my expenses? What is the standard T8 procedure? …"
There are so many recurring questions we ask HR, IT, Marketing etc. all year long… and the answer is often already on the intranet, extranet, employe handbook etc…
Given the amount of sources we can get the answer from, the most natural way of getting it is by simply askng a colleague or a manager. A task they would happily give away to focus on more value added tasks.
Lilou, your day to day company assistant Chatbot, was born from this analysis.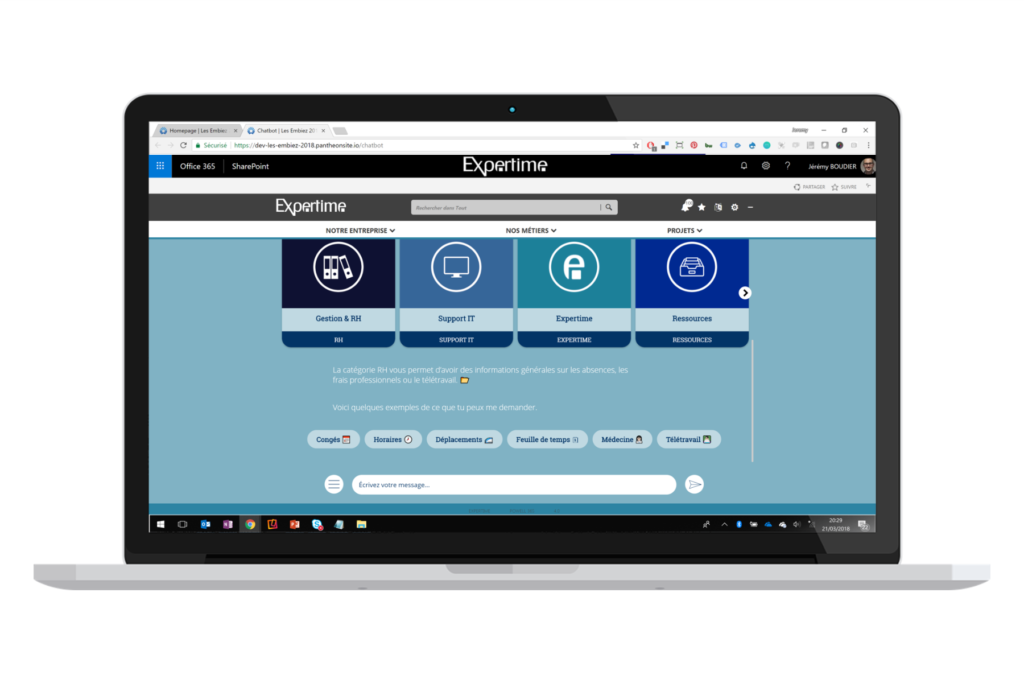 Accessible and available on multiple channels (Skype for Business, Teams, Intranet Powell, Messenger, Google Assistant) and easily extendible to any other one, Lilou help employees get answers to their questions on a daily basis. 
Easy to customize, Lilou allows you to offer a fun and tailored service to the immediate needs of your employees.
You want to develop a Lilou based on your needs?